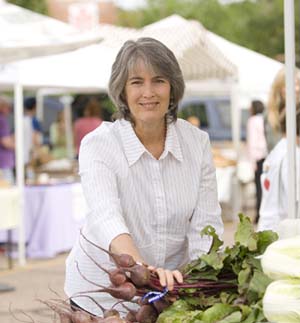 December 8, 2013
A holiday sale, from 10-3.  I'll have books to sell, and there will also be paintings, glasswork, jewelry and more by excellent artists.
Also a raffle to support the Santa Fe Horse Shelter.
And more!  Do come –
Where?  824 Camino de Las Tampas, off of 1000 East Hyde Park Rd.
2013 JUNE
June 2:  Savor the Flavor, talk at 3:00, at the Museum of International Folk Art in Santa Fe.
June 8:  Los Poblanos (in Los Ranchos de Albuquerque) talk and eats from 10 to 12 in the most beautiful, historical setting.
June l6-l8, Taste of the World conference for university chefs.
June 22: Farm and Table Restaurant (in Albuquerque)  11:00 – light lunch and talk
www.farmandtablenm.com, (505) 503-7124
2013 AUGUST
August 7:  Talk at the Harwood Museum in Taos, 7:30.  www.harwoodmuseum.org
August l7:  Talks on vegetables and  herbs from 9 to 11 in the Santa Fe Rail Yard
2013 SEPTEMBER
September 7,  Santa Fe. Talk with food at Slow Food Santa Fe, 3:00 slowfoodsantafe.blogspot.com
September 9,  Cincinnati
 7 pm – 8 pm: Talk and book signing
 Joseph-Beth Booksellers
2692 Madison Road
Contact: Kelly Janssen, 513-396-8960, kjanssen@josephbeth.com
September 11, Louisville
Rainbow Blossom
In-conversation with Chef Nancy Russman.
3738 Lexington Road
502-896-0189   Contact, Rainbow Blossom: Carole Wolak, carole.wolak@rainbowblossom.com
September 12, Louisville
Slow Food Dinner/Fundraiser for School Gardens with Eight Women Chefs
Contact: Christine Brinkmann, 502-494-8212, cboskargeorge@gmail.com
September 13, Minneapolis
7pm: Short talk and book signing with delicious food from Lucia's
Magers & Quinn Booksellers
3038 Hennepin Ave S, Minneapolis
612-822-4611 Contact: Aaron, events@magersandquinn.com
September 14, Minneapolis
Talk and book signing
Mill City Farmers Market
Contact: Martha Archer, Exec Director, 612-382-4647, Martha@millcityfarmersmarket.org
September 15, Minneapolis
4pm: SubText: A Bookstore, talk and signing
165 Western Ave N, Saint Paul
651-493-3871   Contact: David Unowsky, davidunowsky@gmail.com
September l8, Boston Area
7pm, Odyssey Bookshop, ""50 Authors to Celebrate 50 Years"
Short talk and signing
9 College Street
South Hadley MA 01075
Contact: Joan Grenier, joan@odysseybks.com, 413-534-7307
September l9, Boston
11: 30 am – 1:30 pm: Boston Farmers Market, Dewey Square
Book signing.
Contact: Kim Dougher, Events Volunteer, 617-529-4434, kimdougher@comcast.net
6 pm: Food and conversation at the Cambridge School of Culinary Arts
In conversation with Alison Arnett; students will prepare three dishes from "Vegetable Literacy" to serve attendees
2020 Massachusetts Ave, Cambridge MA 02140
Contact: Bill Dowling, bdowling@cambridgeculinary.com
September 28-October 4:  Teaching at Rancho La Puerta in Tecate, Mexico
See www.rancholapuerta.com for details
2013 OCTOBER
October 21-26:  Teaching in Tuscany at Villa Campestri with Nancy Harmon Jenkins
More to Come!
6 pm – 7 pm

Omnivore Books

3885 Cesar Chavez, SF

Book Signing

http://www.omnivorebooks.com/events.html

Camino Restaurant, Oakland

Ticketed book dinner with 4-course menu from Vegetable Literacy. From 6-7pm, informal meet-and-greet, book signing. 7-9pm, seated dinner.

Brief talk, Q&A, book signing

In-conversation with Michele Anna Jordan, followed by recipe samplings and book signing. Tickets cost $15.

Book Passage Cooks with Books luncheon

Location: Left Bank Restaurant

Point Reyes Station CA 94956

10000 Sir Francis Drake (corner of Hwy 1 & Sir Francis Drake)

"Sunday Supper with Deborah Madison" Benefit for Point Reyes Farmers' Market. Hosted by owners/chefs Daniel DeLong and Margaret Grade. They will prepare a meal for 40 people using 5-6 recipes from the new cookbook. Deborah will talk for approx 20 minutes and then there will be a Q&A. Tickets $70 per person.

Book talk, Q&A, recipe sampling, signing
April 24: Ace Hotel in Portland, Oregon, conversation with Diane Morgan, the author of Roots, The Definitive Compendium, evening (to be announced)
April 28: Conversation with Kim Carlson of Culinate.com, Broadway Books, 3 to 5
The Whale Wins (A Book Larder Event)

James Beard-nominated chef Renee Erickson prepares 3-course lunch inspired by the book.

4252 Fremont Avenue North

Bainbridge Island WA 98110

Meet-and-greet with book signing.

City Fruit fundraiser at Santoro's Books

7405 Greenwood Avenue North

Meet-and-greet and book signing.
(Photo of Deborah Madison by Doug Merriam)