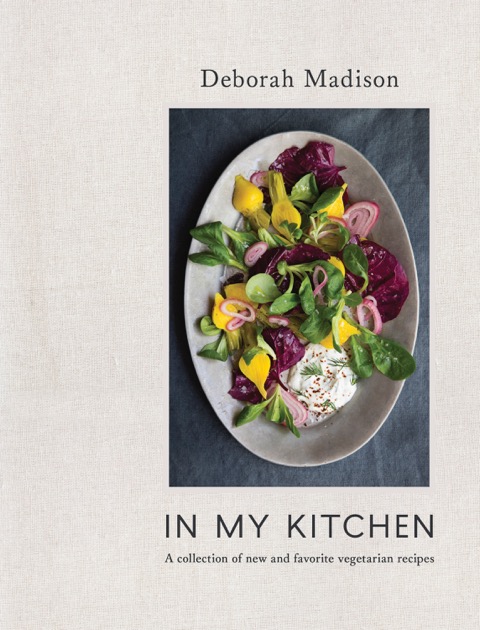 A friend pointed out recently that myweb-site had disappeared!  And she was right, but it's back now, which is good, because I want to tell you about my new book that's coming out in March.
It's called In My Kitchen. And that's just what it is – me in my kitchen cooking favorite recipes, brought right up to date with today's new ingredients, as well as recipes that are quite new.  It is lavishly illustrated with gorgeous photographs by Erin Scott and all in all I think it's a handsome, intimate book. (I just got a copy in the mail from my publisher, 10-Speed Press.) It is richer in narrative than most of my books, replete with stories and a close look at how new ingredients have made good food more accessible.
I really enjoyed writing this book and working with everyone who was involved with it. I hope you'll like it, too!