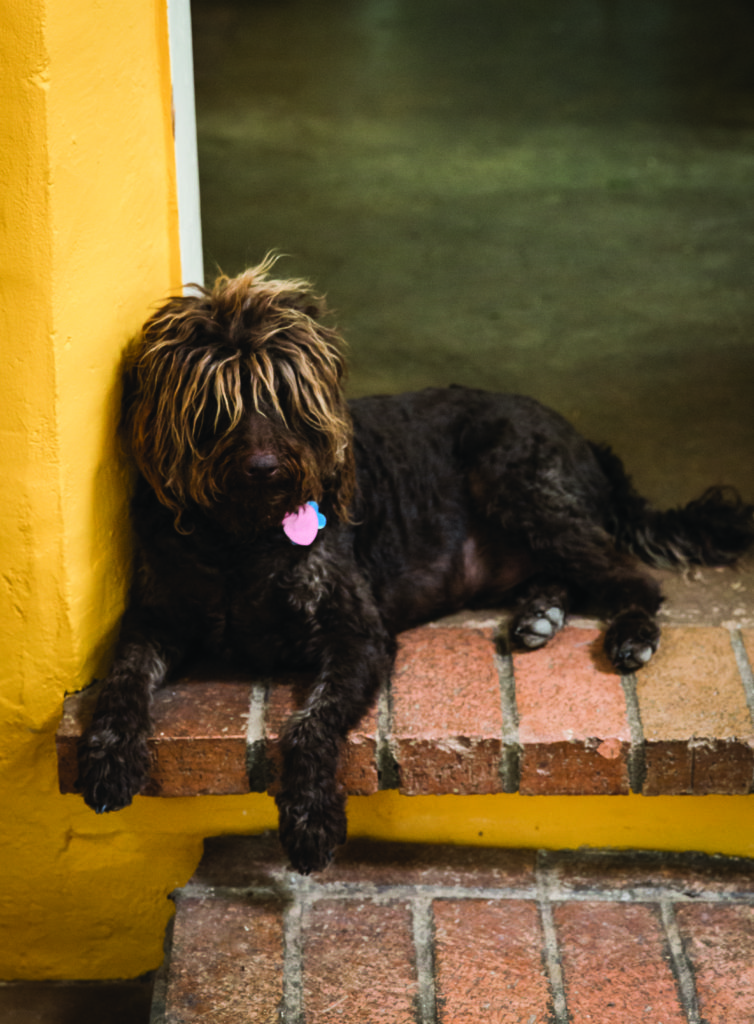 I have a very loyal kitchen hound. His sensitive little ears perk up the minute I enter the kitchen to cook and within moments he is sitting at my feet, looking up inquisitively at my motions, listening to the sounds of chopping and slicing, rustling papers, the unwrapping things, all sounds that have to do with food and cooking. Food is very important for dogs, I have learned, even though my dog does not wolf things down. He is endlessly interested in something to eat, however.
Food is important yes, but he doesn't go for just any old bite. He is quite selective. We've been going through this routine for nearly six years, and I know that he doesn't like onions. Still he makes a lot of little squeaking noises until I offer him a piece. He sniffs carefully and ever so slowly until he's finally satisfied he doesn't want the bit of onion. He turns his head to the side, his elegant poodle nose rejecting what I knew he would reject. We go though this with every vegetable, including those that are cooking. I offer him the skillet to preview, knowing he wont' be interested. But he thinks he might be.
There are some things he likes. They are beet skins. Sweet potatoes. Cooked carrots, and what I call broccoli bones, (the coarse lower ends of broccoli stems, which he's carries away and works over just as if they were bones). He will accept a kale stem, but then he just walks around the island and drops it on the floor. When I finally emerge from the stove the floor can be littered with bits of stems and leaves. And when I sweep them up, he doesn't linger at the dustbin wondering if there might be a treat. After all, that's usually about the time he gets his own dinner, which he far prefers.
You might have met my pup on the page after 231 In My Kitchen. He shows up a few times. But my favorite picture is of him sitting on the kitchen steps looking very robust indeed. In case you're wondering, his fur is not colored and he is a small Labradoodle – actually mostly poodle. He weighs only 32 pounds, but he's pretty convinced he weights at least seventy. Must be all those brococli bones! Whatever it is, he's a good kitchen friend.