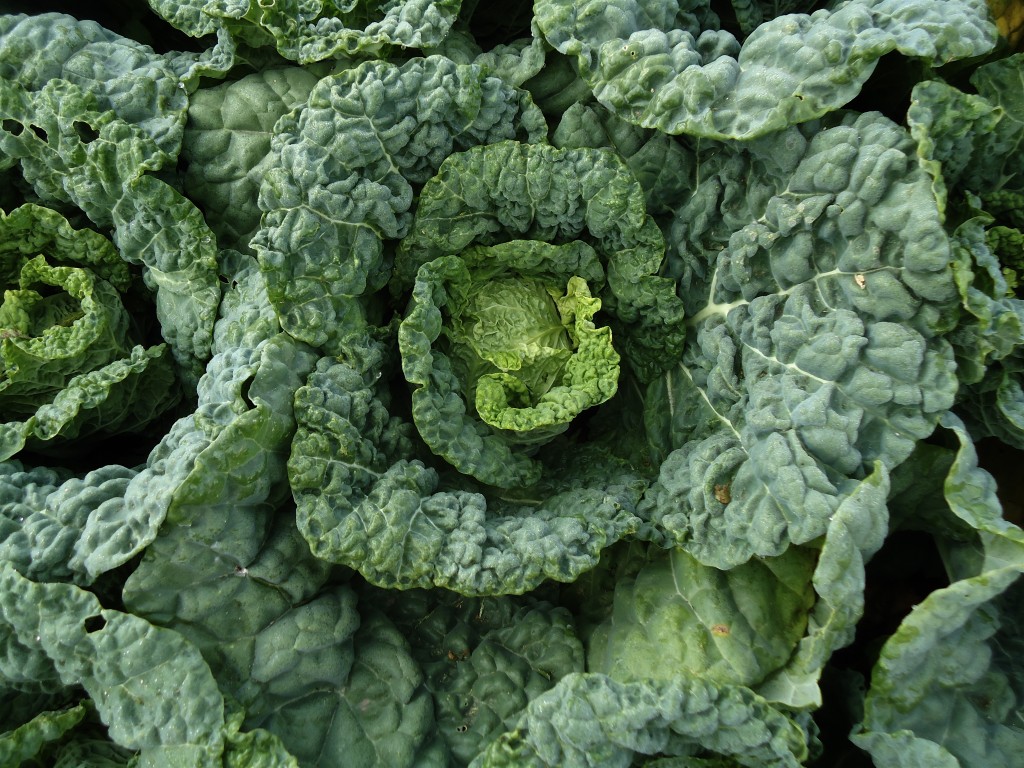 Savoy Cabbage (Brassica oleracea)
(Also known as January King Cabbage, Cavalo Verza)
This cabbage is still small, but you can see what a huge mass of leaves are involved in creating a head of cabbage. Savoy cabbages have savoyed leaves, which mean that they're crinkly and bubbly. And gorgeous. A single leaf looks like a faience plate. As the name January King suggests, this is a royal winter cabbage. Indeed, I find it sweeter than the smooth leafed storage cabbages and it is always my choice whenever http://www.oakleyonorder.com/ possible. The leaves are stunning when blanched then rolled around a filling. When simply cooked and sauced, the leaves have a light and airy feel due to all those crinkles. Some savoy cabbages lean towards the red end of the color chart. Those you find outside of the garden will be stripped of all those outer leaves.
Savoy cabbage is in the Cruciferous family, often called The Cabbage Family.
January Cabbage Salad with Blue Cheese and Mustard Vinaigrette
Serves 4 to 6
The crinkly leaves of January cabbage, or Savoy cabbage, are not as dense as storage cabbages. Thinly sliced into ribbons, they make a fine salad that's delicate enough. I mix the cabbage with romaine lettuce and red butter lettuce, or whatever I have around, for a mix of textures and colors. Amounts are of course, quite flexible.
4 cups thinly shredded (sliced) Savoy cabbage
2 cups thinly sliced Romaine
2 cups thinly sliced red butter or other lettuce
1 large shallot finely diced
2 tablespoons sherry vinegar or aged red wine vinegar
Sea salt
2 teaspoons smooth mustard
5 to 6 tablespoons olive oil
Blue cheese, thinly sliced or crumbled, ½ cup or more
Combine the sliced greens in a spacious bowl and refrigerate until needed.
Make the dressing. Cover the shallot with the vinegar, add ½ teaspoon salt, and let stand for 10 minutes. Mix in the mustard then whisk in the oil. Taste on a cheap oakley piece of cabbage leaf and adjust, adding more of anything that's needed.
When ready to serve, pour the dressing over the greens and toss well with your hands. Add the blue cheese and toss once more so that it's mixed in with the greens. If the rest of your meal has been light, or if this is your meal, add some roasted walnuts as well.